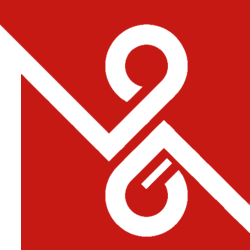 On February 24th, 2014, Somfay Masri Architects Inc., owned by Reema Masri, changed its name to MASRI O INC. and adopted a new brand identity: MORE. The new identity combines the tradition of offering progressive architectural services with the renewed commitment to continue empowering our clients in realizing their dreams and value of their monies.
What has changed…
Our legal entity name. Our CRA business number (BN) is still the same. Clients of the previously known Somfay Masri Architects Inc. are now clients of Masri O Inc.  Only the name has changed; services and agreements remain the same.
Our email domain. Our emails have changed, reflecting the name change from Somfay Masri Architects Inc. to Masri O Inc.  Instead of username@somaarchitects.ca it will be username@masrio.ca. Please ensure you update your contact information accordingly. All our employees will continue to receive emails to the old email domain until June 30, 2014.
Our website. Our website URL Link has changed to www.masrio.ca. The old URL Link www.somaarchitects.ca  and www.somarchitects.com will point to the new domain name.
What hasn't changed…
Your relationship with us and our commitment to providing you with valued, transparent, and differentiated architectural services. You will continue to enjoy the same service and attention you have enjoyed, but a whole lot MORE!
Our location. Our location 9-105 University Avenue and phone number 519-579-0072 have not changed.
We are honoured with the relationships we developed and to continue to service your construction and project needs, and we are committed to providing you with the finest client experience possible.
https://masrioarchitects.ca/wp-content/uploads/2014/04/logo250x250.png
250
250
admin
http://masrioarchitects.ca/wp/wp-content/uploads/2015/04/more-logo1.png
admin
2014-03-04 09:57:03
2015-05-20 15:30:27
Introducing Masri O Inc.