Masri O Architects (MORe) were excited to take part in the Waterloop demonstration event last night at the University of Waterloo.  Speaking at the event, Principal Architect and CEO, Reema Masri said that "Architecture is very connected to transportation because as Architects we build cities and efficient transportation brings cities together, brings people together and makes life better for everyone."  She went on to say that, "on a personal level the University of Waterloo has been a big part of family life.  My personal connection is I am the proud mother of Yezan Obeidi. I am very proud of him and his team and what they achieved here. We are very proud to be part of history making at this moment at this wonderful University and this wonderful City."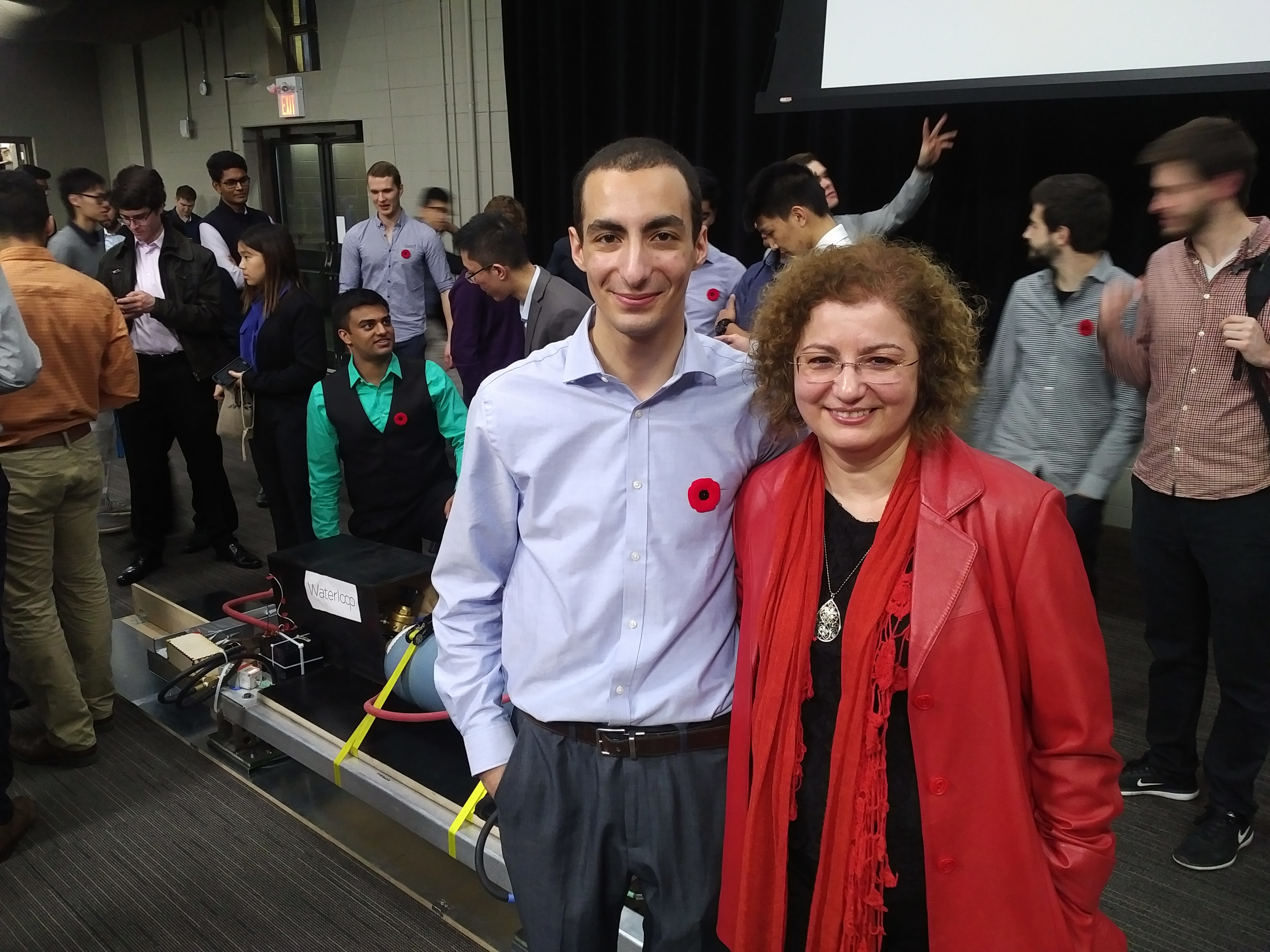 Yezan Obeidi is the team captain of Waterloop.  As described in a Communitech news article, "The Waterloop, as it's known, is the brainchild of about 120 UW students from across a multitude of disciplines who have set out to conquer an international challenge issued by SpaceX entrepreneur Elon Musk – design and build a functioning prototype pod intended to carry people at high speed inside a vacuum tube, and in so doing revolutionize the transportation business as we now know it.
The Waterloo team is one of 22 remaining entrants from an initial competition involving 1,200 teams. In January, 2017 the Waterloop team will travel to Hawthorne, Calif., where they will pit their craft against the remaining others on a 1.6-kilometre test track at the SpaceX facility."
The full article can be read at the following link: http://news.communitech.ca/news/waterloop-demo-dazzles-as-uw-students-set-out-to-transform-travel/
MORe has a long history of working in a professional Architectural capacity with the University of Waterloo, having recently completed the infill development at Hagey Hall.  Dubbed, the Hagey Hall Hub (H3) this space is a beacon for the Arts Faculty and a destination of choice for students seeking engaging spaces to connect and study.
http://masrioarchitects.ca/wp/wp-content/uploads/2016/11/FeatureImage.jpg
1939
3672
Masri O Architects
http://masrioarchitects.ca/wp/wp-content/uploads/2015/04/more-logo1.png
Masri O Architects
2016-11-02 16:08:59
2017-01-04 18:30:14
Architecture is very connected to Transportation